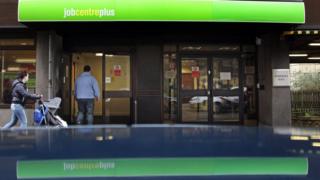 Theresa May is being urged to reverse cuts to Universal Credit by ex-Work and Pensions Secretary Iain Duncan Smith.
Mr Duncan Smith, who quit days after the 2015 Budget, is urging the PM to postpone a plan to raise the income tax threshold to pay for reversing cuts.
In 2015 funding cuts to the Universal Credit "work allowance" were announced – reducing the amount people could earn before benefit payments were withdrawn.
He argues they cost people up to £1,000 as they moved off benefits into work.
Universal Credit's single payment replaces six current benefits, including Jobseeker's Allowance (JSA) and Employment and Support Allowance (ESA).
Mr Duncan Smith drove its introduction under the coalition government, although it was beset by delays, IT problems and an entire "reset" of the system, and was the subject of tensions between the Treasury and the DWP.
Now a backbencher, he chairs the Centre for Social Justice which is making the call to reverse the cuts made by former chancellor George Osborne – who was sacked by Mrs May when she became prime minister in July.
The CSJ is pointing to Mrs May's own words in her first speech as PM, in which she promised those who were "just managing" that "when it comes to taxes, we'll prioritise not the wealthy, but you".
Mr Duncan Smith argued that higher earners would benefit most from raising the income tax threshold – something the government has pledged to do by 2020 – and said the money should be spent on those who were "just about managing" instead.
He said: "Most people on benefits want to work. They want a regular routine, an interaction with a community outside the home, a stake in society and a sense of purpose. Work gives this to them – and it is crucial that we make sure people are always better off because they are in work.
"Every penny invested in Universal Credit will go to low-paid workers, yet this is true of just 25 pence of every £1 invested in the income tax personal allowance. Investing in Universal Credit is a far better way of supporting those who need it most."
The CSJ argues that £3.4bn cut from the Universal Credit budget by Mr Osborne would cost people up to £1,000 as they "transitioned" from Universal Credit into work, thereby undermining incentives to take a job and move off benefits.
It says the Universal Credit scheme should be returned "to its original design", which it argues would lead to 300,000 more people entering work.
Iain Duncan Smith urges PM to reverse Universal Credit cuts}