Aer Lingus' parent group IAG is run by Irishman Willie Walsh. Its third quarter results were intriguing because they showed the symptoms of the fallout from the Brexit vote.
Other companies, with significant activities in the UK, are suffering similar problems.
IAG, which owns British Airways, warned that its profits won't be as big as had been expected.
The company said it had been hit by the fall in the value of sterling and weaker trading after the Brexit vote.
The 18% fall in the British pound against the euro and the dollar makes it more expensive for Britons to travel abroad. Airlines pay for fuel in dollars so costs are escalating.  
IAG isn't alone. EasyJet cautioned its figures would be weaker due to the UK currency and the effect of terror attacks this year.
Ireland's Ryanair, which makes a quarter of its revenues in sterling, has also issued a profit warning.
In addition, a number of planned stock market flotations for the UK have been dropped.
Misys, a banking software firm, scrapped what would have been the biggest IPO for London this year due to "market conditions".
Telefonica, the owner of telecoms group O2, cast doubt on its plans for a float.
Fitness chain Pure Gym, vehicle part maker TI Fluid Systems and energy provider First Utility have also either postponed or cancelled IPOs.
But it would be misleading to suggest it is all bad news.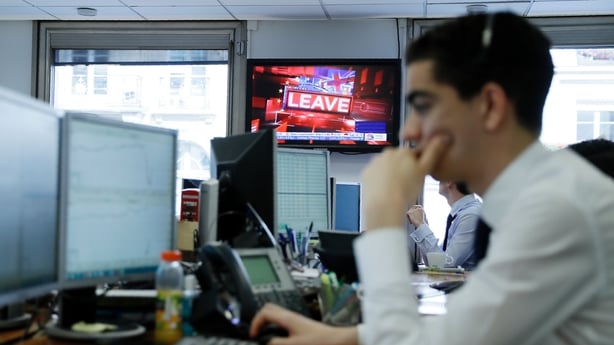 In fact the FTSE 100 and FTSE 250 are both up substantially since the Brexit vote – analysts attribute the rise in the stock market to sterling's fall, which has made equities look more attractive.
There were also strong economic figures from the UK this week, which showed its GDP had expanded by 0.5% in the third quarter of the year despite gloomy predictions after the Brexit vote.
So what can be read into the seemingly conflicting signals coming from the British economy?
Firstly, the UK public have voted to leave the EU. Britain has not left and won't do so until 2019.
So there is no reason for the British economy to suddenly collapse. Secondly, the most tangible effect so far has been the fall in sterling.
It is already feeding into inflation figures, which have risen from 0.6% in August to 1% last month.
The problem with a rise in the cost of living is that it will hit those on fixed incomes such as pensions and social welfare.
Poorer members of society tend to spend larger proportions of their incomes on food and fuel – both of which are likely to rise due to weaker sterling.
If Britain opts for a hard exit from the EU, it is likely those effects will become more pronounced.
So the negative noises from the UK's large companies are likely to become louder.
Comment via Twitter: @davidmurphyRTE
David Murphy: Britain is only feeling the first effects of Brexit – RTE.ie